Oakland County Schools Game and Invention Challenge
Oakland County Schools Game and Invention Challenge
March 7, 2020
The purpose of this event is to inspire students in grades 1-12 to use their creativity, critical thinking, and STEM skills to develop games, inventions, or solutions based on problems children/families face in their daily lives. Students will have a chance to demonstrate their games or inventions to a team of judges.
Event Sponsors
A huge thank you to our sponsors for making this event possible!
Gold Sponsor


Silver Sponsor

Bronze Sponsors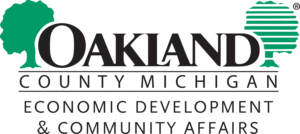 Oakland County Superintendents Association

Award Categories
• Most Marketable Game Concept – Two entries, including travel costs, to the Chicago Young Inventor's Challenge will be awarded (Middle and High School)
• Most Creative Concept (for the younger ages) – An ice cream party for the school of the winning team will be awarded (Elementary School)
• Most Outstanding Presentation – Two $1,000 prizes will be awarded (Middle and High School)
• Best Invention – Two $1,000 prizes will be awarded (Middle and High School)
• OSTC Challenge Winner – One $1,000 prize and a trophy will be awarded
Registration Information
Registration is now CLOSED.
The Challenge is limited to 50 individuals or teams. Registration is based on a first-come first-served basis.
There is a $25 requested donation to help cover administrative costs when you participate in the Oakland County Game & Invention Challenge. The registration fee is waived until January 1, 2020. If you are unable to contribute, please contact us.
Use the Design Guide as a reference to help imagine, design, test, and create your own toy or game invention. It is a great tool to assist in the design process.
​Want to share this information with your teacher or friends? Print our flier.
Sponsorships
Support this new initiative that fosters the skills that future employers are looking for! Your support of this event will help us to provide an exceptional experience for the students and their mentors, including items such as specialized registration software, electronic judging tools and structured feedback from the judges, participation awards for all students and awards for top entries, including a trip to the Chicago Game & Invention Fair for the Most Marketable Game Concept!
​Other questions? Contact the Oakland Schools Education Foundation or by phone at 248.209.2434
 Schedule
| | |
| --- | --- |
| 9:00 – 10:00 am | Check-in and event set up |
| 10:00 am | Event introduction |
| 10:15 – 12:00 pm | Project presentations and judging |
| 12:00 – 2:00 pm | Project open for public viewing & presentation |
| 2:00 – 3:00 pm | Awards Ceremony |
What should I bring with me?
An adult!
Prototype of your toy or game
Log Book
Display Board
An inquisitive, supportive, positive attitude!