ARE YOU RECRUITING IN ANY OF THESE AREAS?
Agriscience and Environmental Technologies
Automotive Technology
Collision Repair and Refinishing
Computer Programming
Construction Technology
Culinary Arts/Hospitality
Energy-Electrical Technology
Engineering, Robotics & Mechatronics
Entrepreneurship and Advanced Marketing
Graphic and Communication Design
Health Sciences
We have a unique opportunity for you!
Come and meet career-ready students in your field and help guide them through a presentation on the essentials of business etiquette. Modern etiquette skills will give students the edge they need in a competitive global economy and prepare them for a successful start to their professional lives.
Breakfast or lunch will be prepared and served by the OSTC Culinary Arts/Hospitality program.
Sponsorships Available!
April 26, 2023
2 Sessions: 8:30 a.m. (Breakfast) and 12:00 p.m. (Lunch)
$1,000 per table
Limited space is available!
Purchase your table here!
ABOUT THE SPEAKER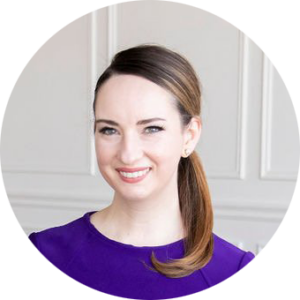 Courtney Opalko specializes in helping young professionals develop confidence in their early careers by providing expert advice on how to utilize modern business etiquette and clear communication skills in the tech-heavy and ever-evolving global economy.
A former Googler, Courtney holds a BA in Communication with a specialization in public relations from Michigan State University. Additionally, Courtney is a Graduate of The English Manner and Beaumont Etiquette's Train the Trainer Grade One with distinction and certified in business and social etiquette through the Southern California School of Etiquette & Protocol.
Courtney is a member of The International Etiquette Trainer Society, Toastmasters International and Protocol & Diplomacy International – Protocol Officers Association.